Uwaga – jeśli ktokolwiek nie otrzymał "Ślimaczych" z pierwszego rzutu, proszę dać znać – niezależnie czy wysyłka do PL czy zagraniczna była. Już wszystkie dawno powinny dotrzeć. Jeśli nie dotarły to jakieś zło się musiało zadziać, mogłam przegapić jakąś osobę czy coś. Proszę o maile w tej sprawie.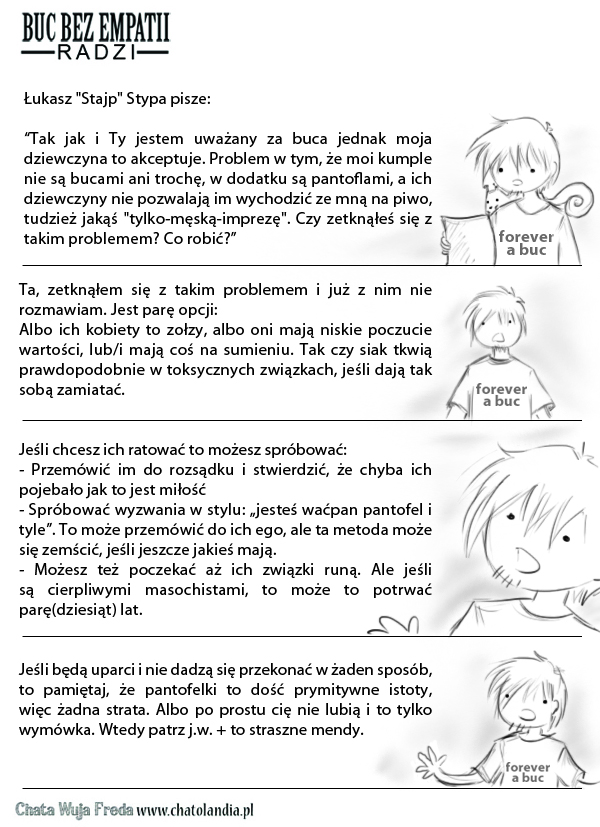 Poza tym "opowieści" znowu są na allegro – tu. Zbieram zamówienia do 3go stycznia.
Jak kto się waha czy kupić, to tu jest całkiem zacna recenzja i nawet wywiad ze mną ;D!
Rysuję też "Ślimacze 2" – tematem przewodnim będą ogólnie związki, miłoście i takie tam, z typowym dla mnie patologicznym podejściem. I sobie wymyśliłam, że skoro w pierwszych ślimaczych było "pytanie do ślimaka" to w dwójce będzie parę stron buca. Jak kto ma wenę niech wyśle jakieś pytania w tym temacie i się mogłyby pojawić w tomiku 🙂