Pamiętacie, jak się odgrażałam, że zacznę drugi komiks? No to zaczęłam. Zgodnie z zapowiedzią rysuje go ktoś inny niż ja, czyli Kiciputek. Wzruszone jakością naszej współpracy zrobiłyśmy taki oto łączony odcinek: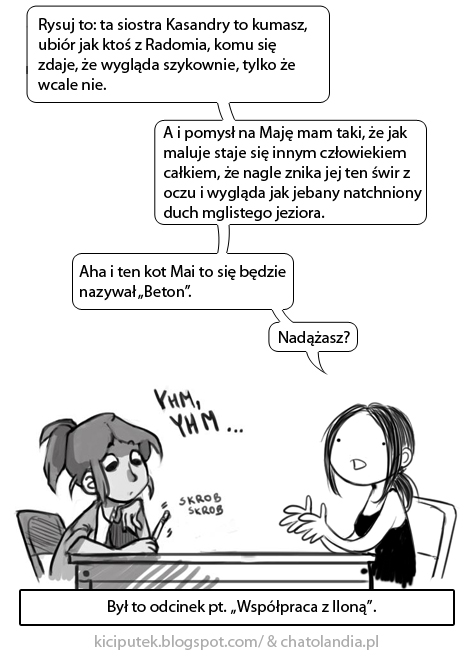 Jak sobie wejdziecie na jej blog to jest trochę alternatywne zakończenie tego komiksu.
A nowy projekt się nazywa "Barwy Biedy" i będzie miał coś na kształt fabuły (czyli nie będzie puenty w każdym odcinku, bo wbrew temu co wiele osób usiłuje mi wmówić robiąc inteligentne komentarze typu " ale suchar", nie o to w tym komiksie chodzi). Nowy odcinek co sobotę.
rzekłam,
Ślimok