Trochę lepiej ogarniam to coś wrzucam.
Jedyną osobą, która narysowała mi coś na urodziny była Majka z majkowego bloga i miałam się dorysować na tym obrazku. to się dorysowałam 😛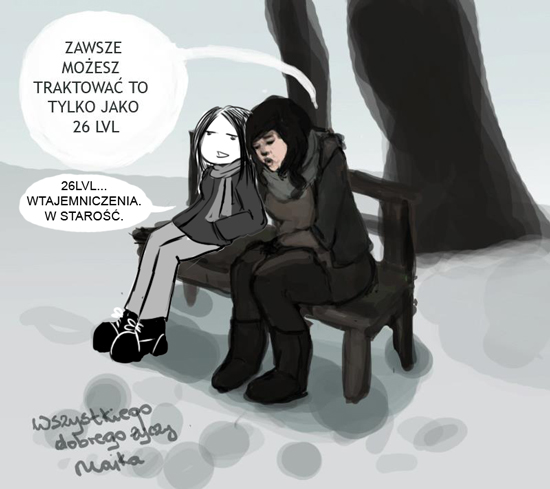 Poza tym wrzucam pierwszą część chyba cyklu pt. "Historia choroby".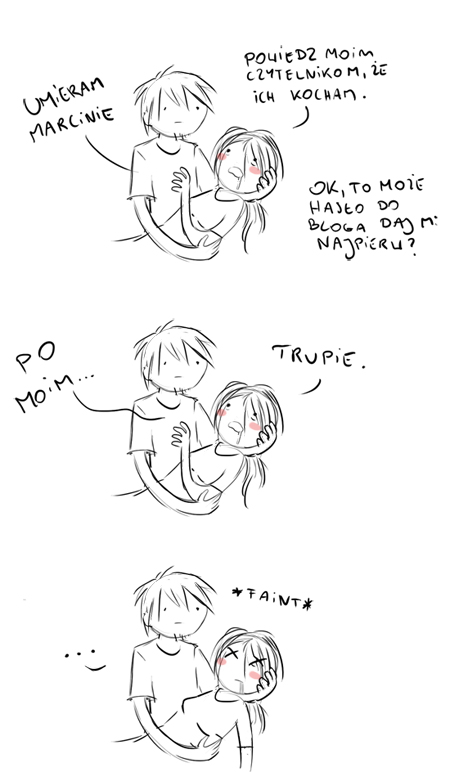 Coś podobno potem mówił, że jak ma cokolwiek Wam napisać, skoro nie zna hasła, nie? taki paradox.
Zaraz zaktualizuję Barwy póki jestem przytomna, choć technicznie rzecz biorąc nie ma jeszcze soboty.
– Ślimok