Zbliża się czas wydania mojej planszówki – powylegiwała się w szufladzie 2 lata i teraz nastał jej czas ;P
Wkrótce zacznie się crowfunding, bo to trochę droga impreza takie wydanie. Projekt realizuję z Black Monkiem w ramach "Gry o pomysł" – to jest takie coś, że jak macie wizję jakąś na planszówkę to można się tam zgłosić i jak jest się zajebistym to się wydać. Współpraca układa się póki co niesamowicie.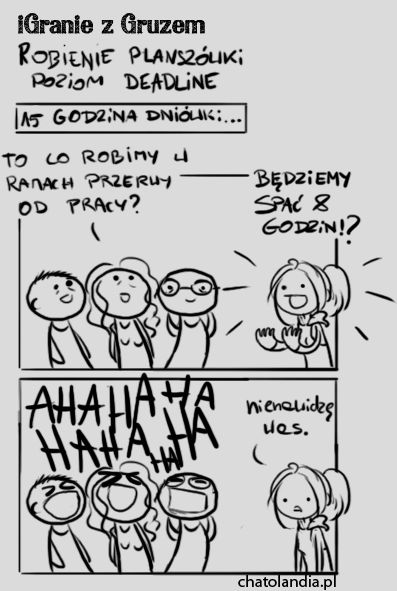 A tu niżej wrzucam 2 opcje okładki i nie wiem, którą kocham bardziej i liczę, że Wy mi powiecie. W komciach na fb i blogasku. Pudełko 1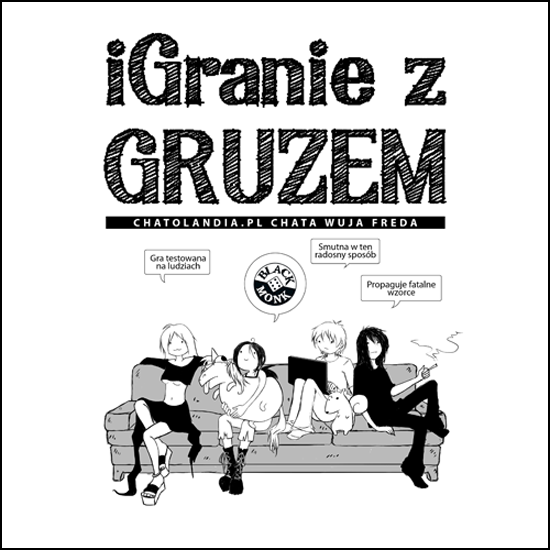 Pudło 2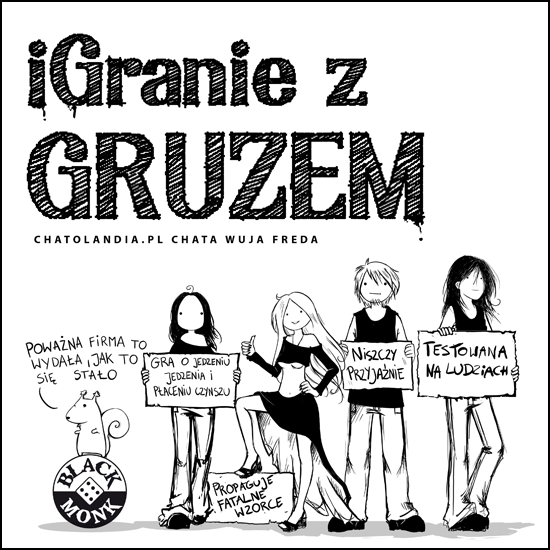 To majestatyczne stworzenie w rękach Ilonki na pierwszym pudełku to derporożec. Oddaje ducha gry bardzo.
Jutro będę opowiadać o grze na spotkaniu planszówkowym w Warszawie, jakoś o 18, zapraszam 🙂
-Ślimag