Dziękuję za głosowanie w blogu roku raz jeszcze, pierwsze miejsce w kategorii drugi raz z rzędu nakarmiło me ego i teraz jest okrągłe i tłuściutkie (jak jego właścicielka).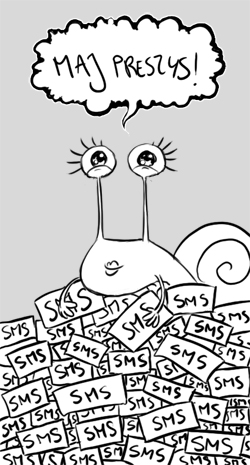 Narysuję Wam za to jakiś zacny art jak trochę ozdrowieję, bo teraz się dla odmiany przeziębiłam i siedzę, kaszlę i pluję zarazą.
Btw, napisałam do zuchowego 3 po 3 – to jest taki wpis, gdzie produkuję się o ulubionych moich 3 filmach, 3 książkach i 3 zespołach. Większość pewnie znacie, co najwyżej zespoły nieco hipsterskie 😉
Wracam spać czy coś :l.