Copernicon mogę podsumować tak samo jak co roku.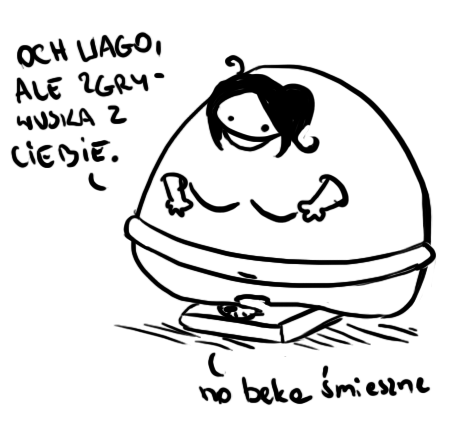 W Toruniu jest moja ulubiona knajpa w kraju i to się tak kończy i jak co roku totally worth it. Co do samego konwentu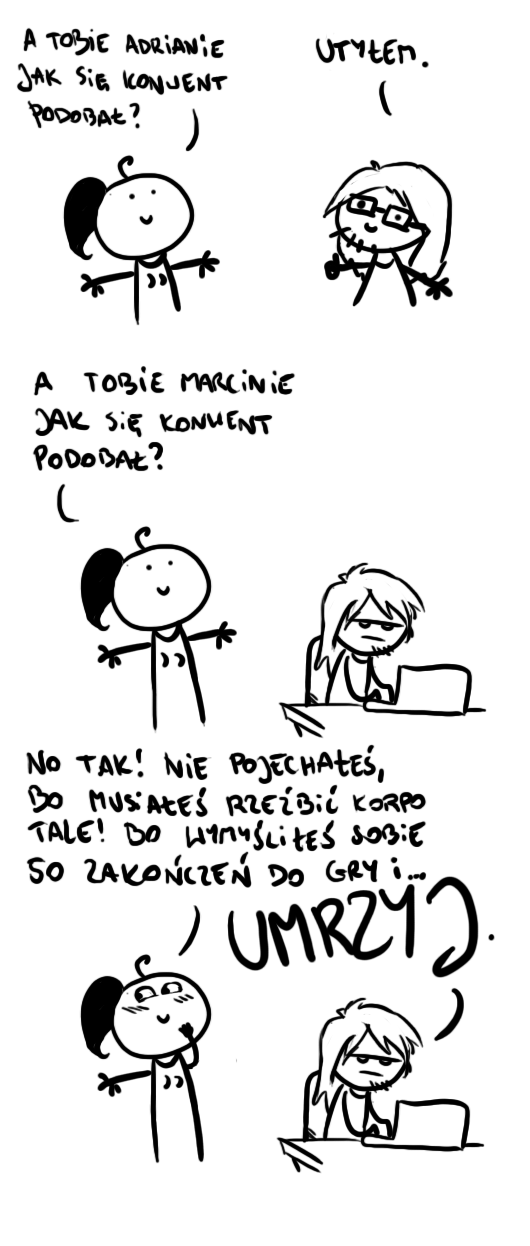 (To chyba odpowiednie miejsce żeby napisać, że Marcin tak czy inaczej pojedzie na Kapitularz, bo już zaklepane i jest prelegentem i będzie opowiadał o tostowaniu gier i będzie panel o Korpo Tale też.)
Na Coperniconie jeszcze wzbogaciłam sobie życiorys.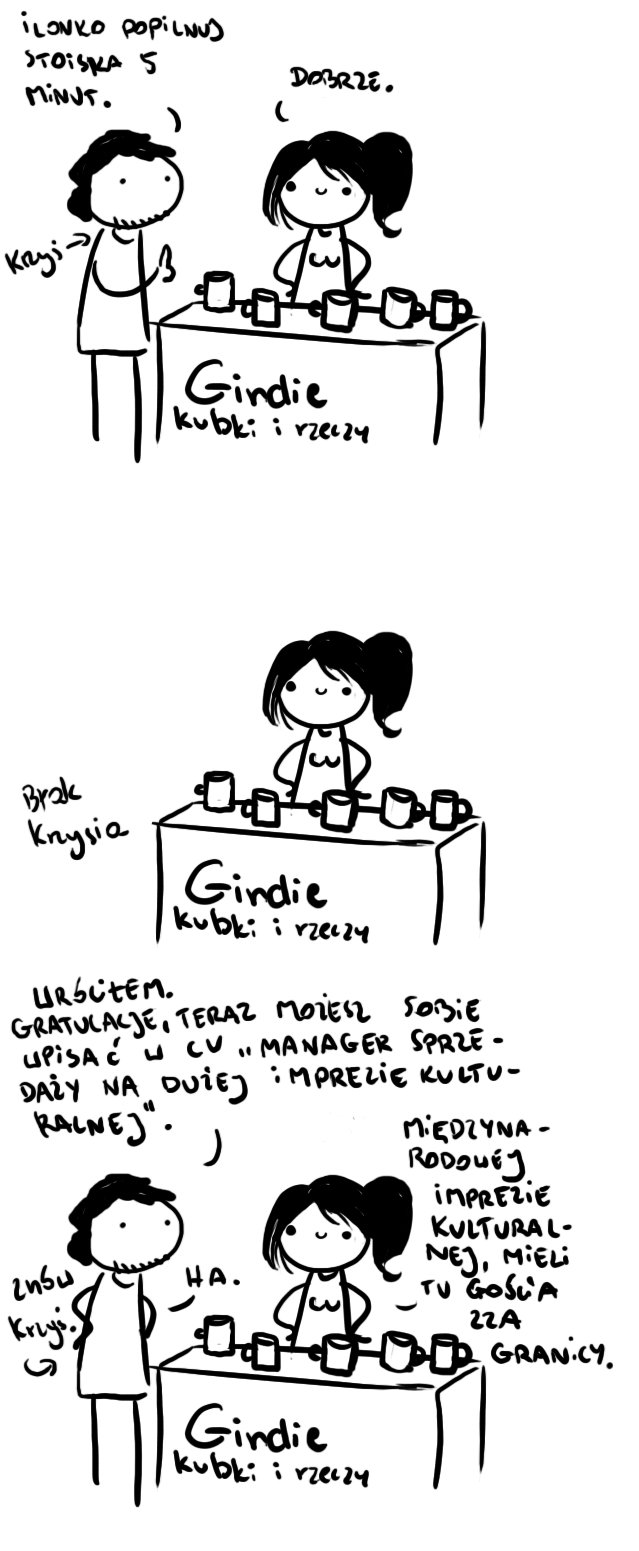 Copernicon jak co roku był niesamowicie zorganizowany, bardzo dobry hotel, fajne prelekcje (dziękuję za przybycie na moje :*), woda dla prelegentów i ogarnięci techniczni i w ogóle obcowanie z taką kolektywną pulą ogarnięcia było aż onieśmielające.  Czyli ogólnie wielkie dobro, salto w tył i tęczowa eksplozja cukierkami.
A teraz rysunek o craftingu dla odmiany, bo znowu wrzuciłam na fejsa a tu nie ;p


Nie wiem o co mi chodzi, że na fejsa wrzucam rzeczy, a tu zapominam. W każdym razie ostatnio jest faza na szycie takich stworów.
Poza tym:
– kończę rysować tegoroczne Kartki z datami do zapisywania rzeczy
– jest trochę nowych kubków
– myślę nad komiksem papierowym nowym, ale ponieważ żaden stary koncept mi nie idzie za żadne skarby, to pewnie zrobię coś całkiem innego
– wykańczamy Korpo Tale (nadal :l)
– jadę na Copernicon i Kapitularz, będę mieć panele i w ogóle = zapraszam <3
– wciąż nie jestem mądra.
Ślimag