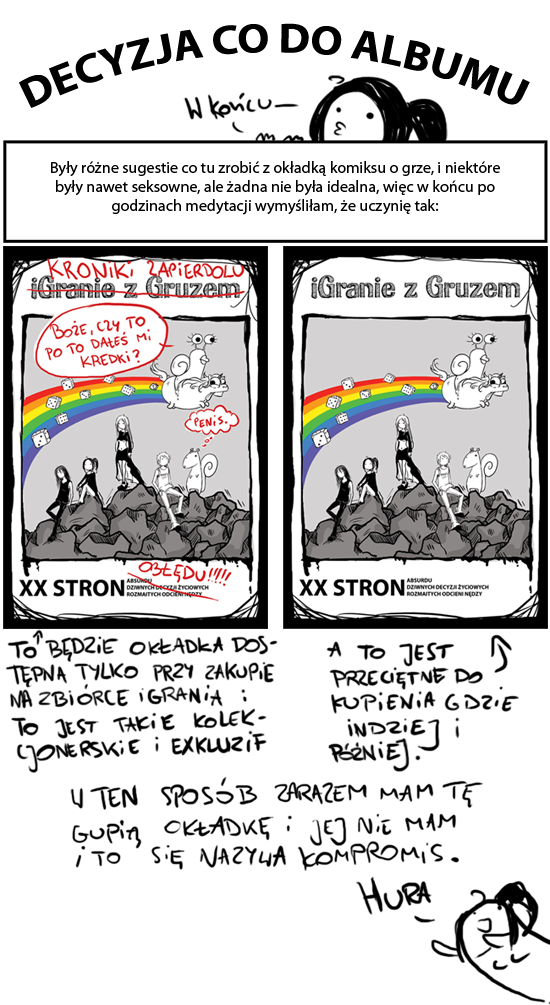 W albumie będzie dramatyczna akcja taka jak ta: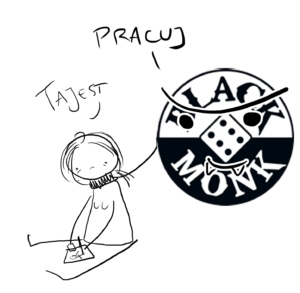 czy też na przykład mój osobisty dramat kiedy wydawnictwo uznało, że mój szkic figurki Człowieka Skurwiela ujeżdżającego martwą, penisoidalną fokę dzierżąc przy tym szluga i wino nie przejdzie </3 Tak więc będą artworki, które nie pojawią się w grze i różne rzeczy, których nie będzie nigdzie indziej. Można to kupić tutaj w pakiecie "leniwa buła" i wyższych (tylko zwracajcie uwagę, czy w danym pakiecie to jest fizyczna czy cyfrowa kopia, bo bywa różnie ;)).
A jutro zrobię w końcu odcinek o maturach, bo miałam wyrzuty sumienia, że nie zrobiłam nic na ten temat, a teraz znalazłam zeszyty z liceum i mnie duchowo naszło.
-ś