Primo, nowa aukcja kartek z datami tu, a kociego kalandarza nadal tu.
Drugie primo, piszę w końcu o Kapitan Szyszko. Przypomnę, że zaczęło się od takiej sytuacji na fejsie: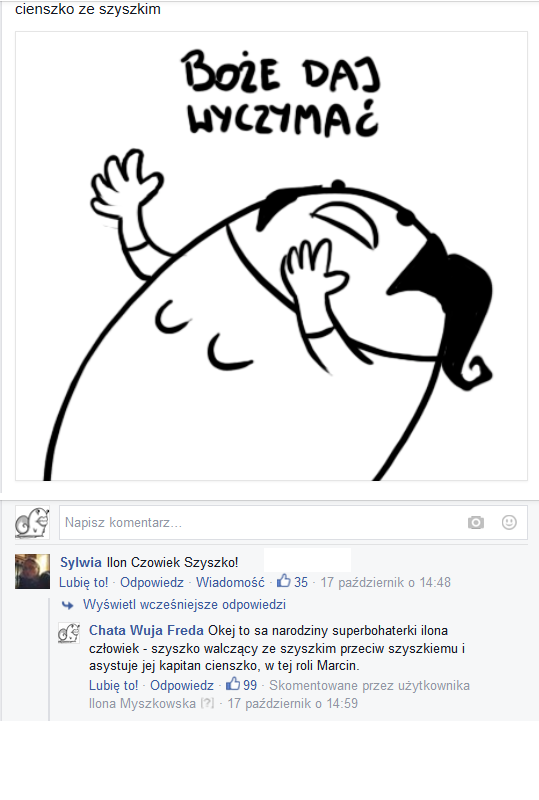 Zaczęłam sobie dla beki Kapitan Szyszko szkicować, a potem zobaczyłam na mieście taki plakat wyborczy: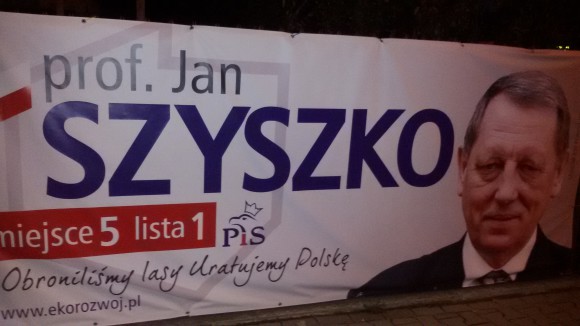 i uznałam to za znak, że fajnie by było zrobić z tego jakiś mini albumik czy coś. Proponuję też taką wersję plakatu wyborczego Kapitan Szyszko: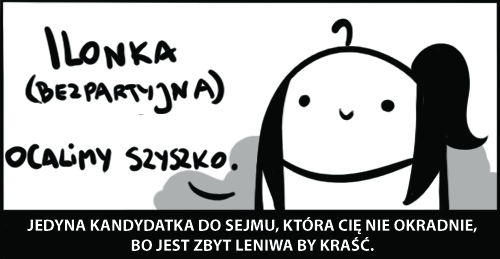 A oto najnowsze koncepty do owego projektu: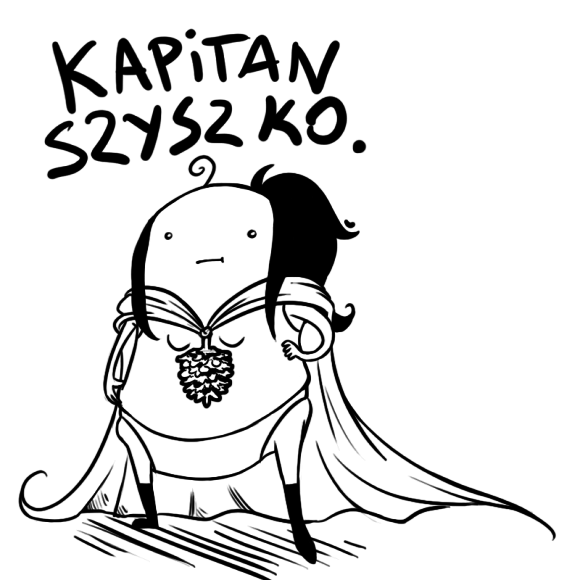 Rysowana na planie kartofla Kapitan Szyszko jest bohaterką bezideową i sama właściwie nie wie o co walczy, ale wciąż walczy ponieważ nie wolno się poddawać.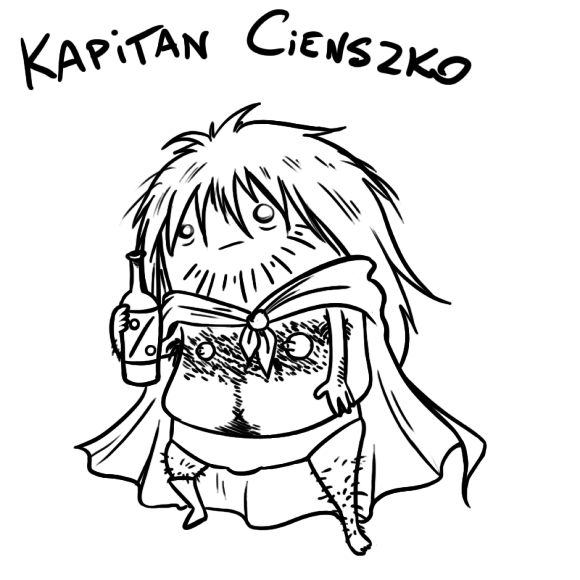 Mocą kapitana Cienszko jest wysłuchanie problemów ludzkich, popicie ich wódką, westchnięcie i podsumowanie, że "no cienszko".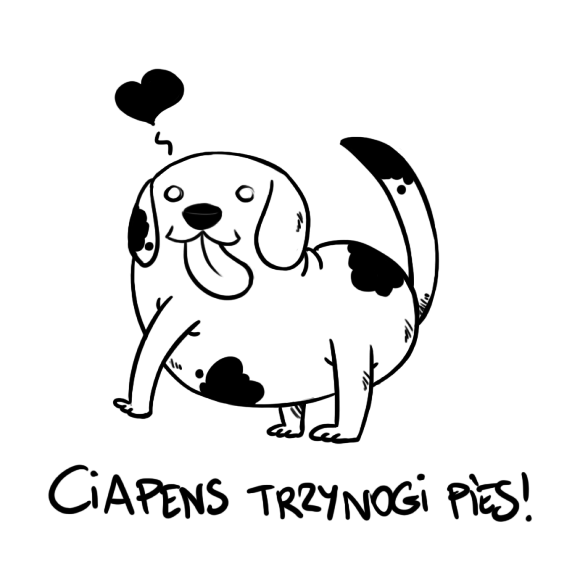 Ciapsens Trzynogi Pies ma funkcję przypominania Kapitan Szyszko samym swoim istnieniem, że zawsze coś może pójść nie tak.
Nie wiem czy / kiedy to się pojawi. Póki co mam głównych bohaterów, a także jakiś antybohaterów (np. Hrabina Biedalia i Lord Obosz), ale brak mi dla nich intrygi. Jeśli ktoś ma pomysł na intrygę to proszę mi go dać, jak użyję Twojego pomysłu to masz za darmo ten album jak kiedyś wyjdzie ;)!
Ok, wracam rzeźbić Koci Crowdfunding, a Kapitan Szyszko walczy ze szyszkim z tyłu mej psychiki.
Ślimag