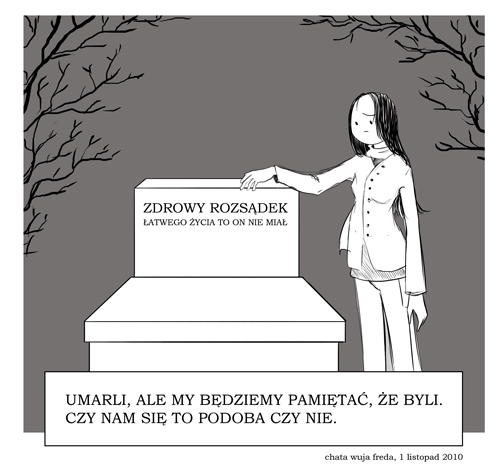 Z okazji tej magicznej daty dwie odnoszące się do niej złote myśli Ilony:
primo – chodzenie w ten dzień na cmentarz po zmroku to jest rzecz magiczna, wypasiona i piękna,
drugie primo – jeśli ktoś aktualnie opłakuje czyjąś śmierć to polecam "Kolędę dla nieobecnych". Jak sama nazwa wskazuje jest to piosenka bożonarodzeniowa, ale jest też o umieraniu i można się nią tak niesamowicie zdołować. Jest w każdym razie piękna.