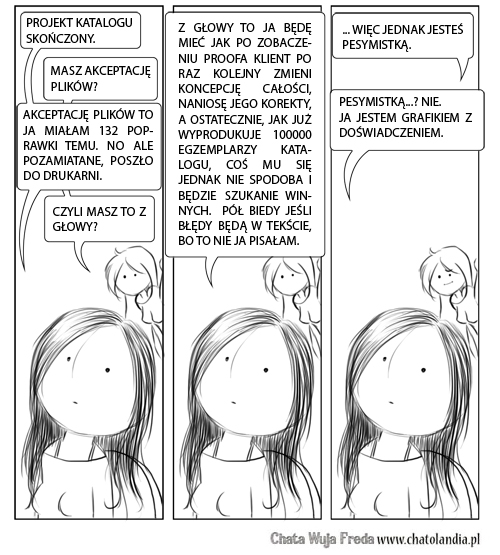 Siedzę i chora jestem i nie mam siły na nic. Tym niemniej w głowie mojej powstał pomysł na komiks taki nowy, że aż się zastanawiałam, czy zrobić z niego oddzielny projekt, czy alternatywną serię tu. Ostatecznie skłaniam się ku drugiej opcji. Bohaterami będzie młode małżeństwo polskie i jakby ktoś im chciał wymyślić imiona to czekam na propozycje w komciach. Myślę o jakiś w miarę tradycyjnych, patetycznych imionach polskich.
Z innych wieści, gdyby ktoś nie zauważył notki na fb: "
Niestety akcja tylko dla fejsbukowiczów. Wy co nie fejsbukujecie – tak, zostaliście zdyskryminowani przez mojego zleceniodawcę od tego projektu. Cały świat chce na Was wymóc założenie konta na fb i zapewne słusznie podejrzewacie spisek.
No to na koniec dodam jeszcze tylko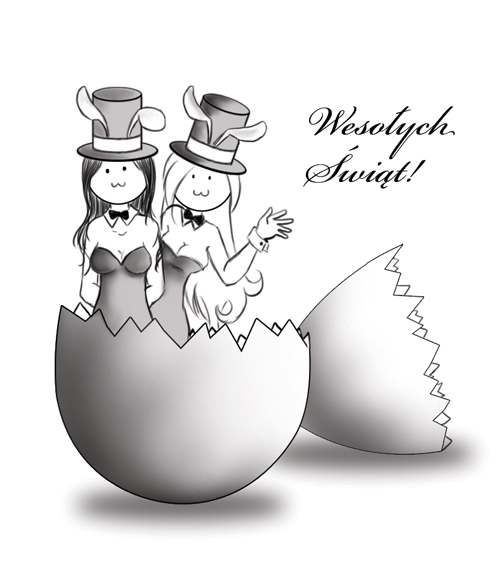 Ps. nowa seria będzie cudowna bo będą cycki. ZAWSZE.