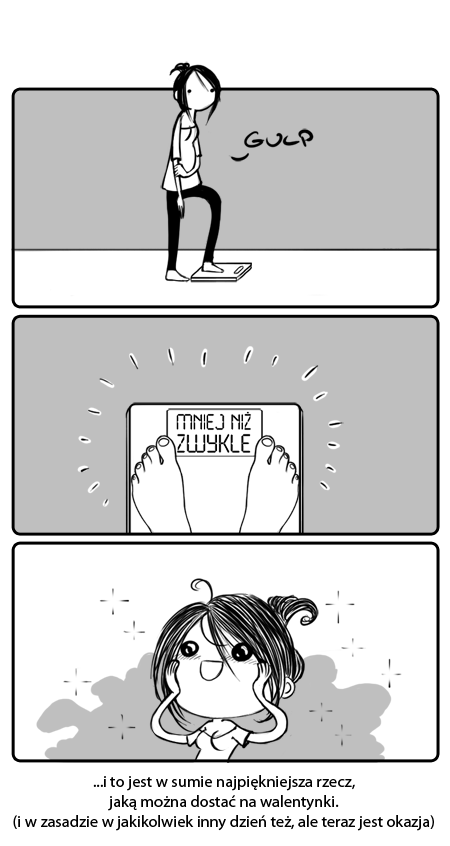 Nawróciłam się ostatnio na wegetarianizm, i jak dziś spojrzałam na wagę, to doszłam do wniosku, że kocham wegetarianizm, a wegetarianizm kocha mnie. MIŁOŚCI MILJON.
Co do Pyrkonu natomiast, to
1. będę
2. będę mieć najprawdopodobniej 2 prelekcje, jedna o rysowaniu i wydawaniu komiksów, druga o Barwach Biedy będzie prowadzona z Kiciputkiem. Jak się uda to zaraz po niej będziemy mieć dyżur autografowy tak zwany
3. mój stuff będzie do kupienia na stoisku Komikslandii, będę tam pewnie też trochę u nich siedzieć i plotkować
4. wezmę prototyp planszówki iGranie z Gruzem
5. prawdopodobnie będą jak zwykle do kupienia na stoisku jakieś moje szkice ślimaków i innych pierdół w cenie co łaska
6. pewnie coś jeszcze, ale w tej chwili nie pamiętam.
To żem napisała ja,
Ślimag