Z radośniejszych wieści, to dostałam #darylosu! I don't always get dary losu, but when I do, they are zajebiste.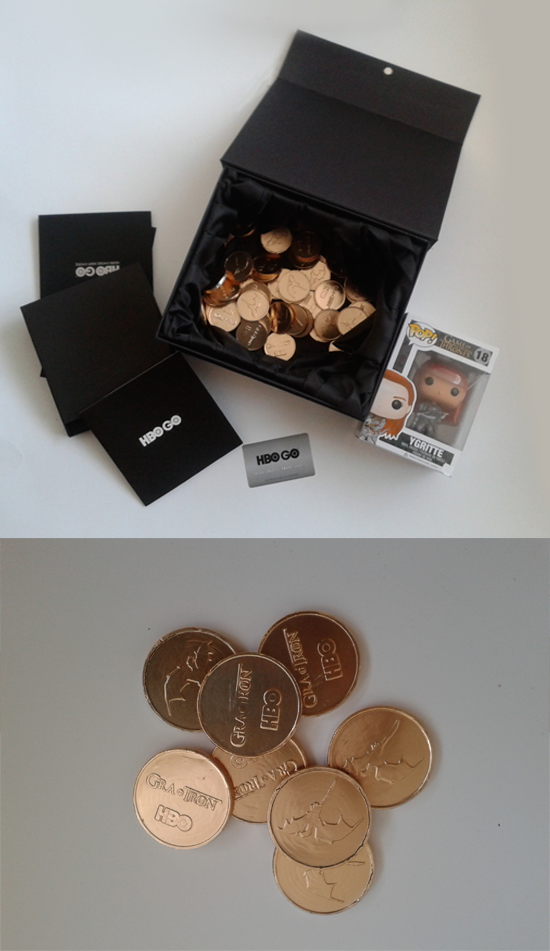 (Zdjęcia robione kartoflem).
Jak widzicie jest tu śliczna lalka i śliczna wejściówka na HBO GO, i śliczne czekoladki – monety, i przecudnej urody pudełko. W największy zachwyt wprawiło mnie właśnie pudełko, co dowodzi, że chyba jednak jestem kotem (albo coś jest nie tak z moimi priorytetami w życiu).

Dziękuję, zacne to dary :D!
-Ślimag