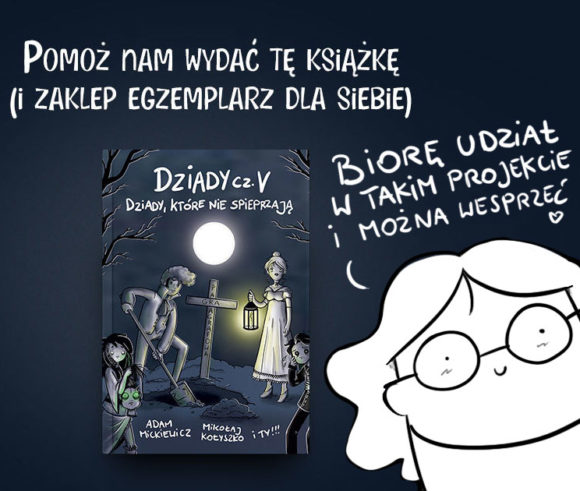 Jak ktoś życzy wspomóc można tutaj.
Z innych przygód:
Siedzę sobie i odbywam wewnętrzną walkę między dwoma wilkami w moim sercu – jeden chce grać na komputerze, drugi mówi "powinnaś pisać książkę", ale też chce grać na komputerze.
Scrolluję w ramach kompromisu fejsa, w trzy sekundy trafiam na mema z puentą "you should be writing". Co za przypadek – myślę sobie odpalając steam.
Już mam klikać uruchomienie gry, gdy na czacie odzywa się koleżanka.
– Ohoho, skończyłam drugi tom mojej powieści, wyobraź sobie planowałam 350 stron, ale wyszło pincet w ogóle, no nie mogłam pohamować ciągot twórczych – pisze, a ja odpowiadam:
– Fajnie.
I włączam grę zastanawiając się, czy te wydarzenia to mogły być jakieś znaki od kosmosu i co też mogły chcieć mi powiedzieć, bo wierzę w znaki, ale interpretacja czasami mnie przerasta.