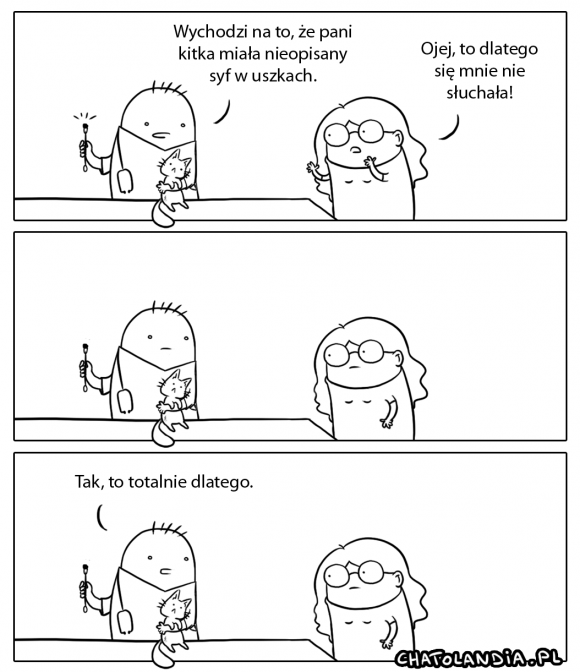 Kot w końcu zaliczył swój dziewiczy rejs do weterynarza. Było to dla mnie stresujące, bo syf w uszkach oraz wyrwali jej mleczaka gołymi ręcyma.
Czy dla kota było to też stresujące? Otóż nie, otóż kot ma generalnie wyjebane. Mianowałam ją moją nauczycielką duchową w tej sztuce.
Z innych wieści to kalendarz nieco przystopował, ale dalej dzielnie się staram.